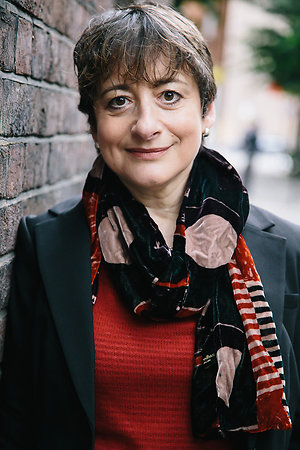 Counselling and Psychotherapy at the Angel/Clerkenwell/Kings Cross
Welcome to Sally Bild Counselling and Psychotherapy; I am an experienced psychotherapist and group analyst. I provide therapy for individuals and groups on-line and in person at the Angel Islington. The Angel practice is a short walk from the Angel tube station, and is easily accessible from Hackney, Shoreditch, Barnsbury and many locations in North and Central London. It is also easily accessible from Kings Cross and Euston Stations.

There are many reasons that people seek counselling and psychotherapy. Life can be challenging and there may be times when we need help to navigate our way through it. At the moment, things feel particularly difficult for many of us, as we grapple with the many changes to the world and to our lives, such as the pandemic, the war in Ukraine and climate change and the uncertainty and anxiety that brings with it.

You might feel that you have lost your direction or be struggling with relationships, social isolation and loneliness, anxiety or depression. Perhaps you are trapped in a relationship where there is abuse and are finding it difficult to extricate yourself. You may be seeking a psychotherapist because you want to control your anger or because you are overwhelmed by work stresses or unable to make progress in many areas of your life. You might be experiencing social anxiety or be troubled about issues relating to your gender or sexuality; wrestling with addictions or coping with poor health or the loss of someone important in your life. Perhaps the issues that are prompting you to seek help are not that clear-cut and you may just be looking for a supportive, healing space where you can express your feelings without judgement.

Sometimes our early experiences within our families don't equip us to manage life as well as we would like. This can cause difficulties in our relationships, both with ourselves and others and can lead us to repeat patterns that are unhelpful and leave us with depression, stress or anxiety or feeling stuck and unfulfilled. If you grew up in an invalidating environment, you may not have internalised a model of how healthy relationships develop and therefore might find it hard to make or sustain satisfying partnerships or friendships. You may also find it difficult to develop confidence in yourself, whether in relationships, work or other areas of your life and be experiencing low self-esteem.

Whilst our early experiences shape and develop our sense of ourselves and others and how we understand the world, you may be more focussed on your current difficulties. Whatever brings you to therapy, we can work together to help you to understand yourself better, to manage your feelings in a more productive way, to build better relationships and to develop a more meaningful and rewarding life.

Prior to setting up my North London psychotherapy practice, I trained as a social worker, then as an individual and group psychotherapist. I have had over 25 years experience in the counselling and psychotherapy field, including 10 years in an NHS secondary care mental health setting, working with both individuals and groups. Therapy can offer a warm, supportive, non-judgemental space where we can reflect together to try to make sense of what troubles you and to bring about meaningful change.

Conveniently placed for North and Central London and Clerkenwell, I am experienced in delivering counselling and psychotherapy, both with individuals and groups for:

Stress

Relationships

Panic Attacks

Anxiety

Bereavement

Redundancy

Depression, and anxiety

Addiction

Loneliness and isolation

Self-esteem

Social anxiety

Abuse

Gender and sexuality

Supervision and Reflective Practice

In addition to individual and group psychotherapy, I also provide supervision for therapists and mental health practitioners, facilitation of reflective practice groups for organisations and student experiential groups. I work face to face and online.